International work, monitoring, delivery & training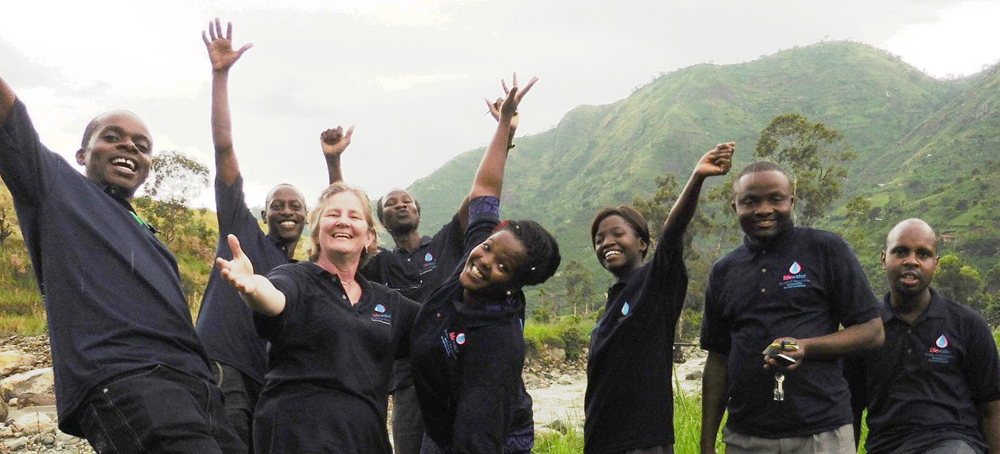 With over 10 years of international development experience there have been many things to consider and learn, for example;
'How do other cultures make decisions?'
'What influences do we have to consider when working cross culture?'
'Is our way the only RIGHT' way?'
'Why do they do it like that?'
'Does our project consider how others will manage it within their ability and resources?'
'What are our expectations?'
'What is understood when we outline our expectations?'
'What do we understand about others expectations?'
…. There are so many more questions and issues to be addressed, understood and communicated effectively to achieve the positive outcomes we set out to achieve.
Please click on the links below to find out more about each service.
• Critical Friend to Charities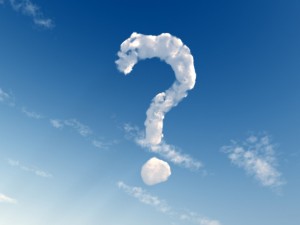 Charities are often dependent on philanthropist grants that need to be supported by evidence based collective data to support its outcomes. Difficulties can arise when the processes set in place to gather evidence either breakdown or prove to be, for various reasons, difficult to sustain. It is at times like this that a 'critical friend' can have a more supportive, friendly and objective view, challenging some of the difficulties encountered.
"A critical friend can be defined as a trusted person who asks provocative questions, provides data to be examined through another lens, and offers critiques of a person's work as a friend"
In Educational terms the concept of a 'critical friend' is well established.  The 'critical friend' service offers charities this supportive and realistic intervention, supporting them to re-focus on the projects agreed outcomes – without the fear or threat of losing their funding.
• Consultations for Professionals and Charities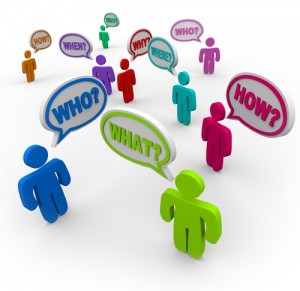 We observe and recognise many issues that can hinder a projects progression, yet it has persevered to learn from the process and focus on finding solutions.  This experience and knowledge is what we offer to bring to charities and organisations in UK and internationally, we offer training in Quality Assurance helping charities and organisations to develop methods and processes to ensure their Monitoring and Evaluation practices capture the learning outcomes of a project or programme to inform reporting and identify recommendations for future planning, development and delivery.
London Associates recognises the pressure there is at times for charities and organisations to always be 'on-track'.  Unpredicted problems occur and the issue of delivering expected outcomes for multiple stakeholders looms! – It can be hard to receive criticism albeit constructive, when it is about a project the charity or organisation is passionate about.  At times like this London Associates offers to draw alongside the charity or organisation by fulfilling the role of a 'Critical Friend', recognising that what is needed is a friendly non threatening objectivity to help identify the 'blind spots' in the project or programme that might be negatively effecting its progress, therefore supporting the charities or organisations to recognise those issues and rectify and refocus on achieving the positive  aims and objectives agreed with funders and multiple stake holders.
• Monitoring and Evaluation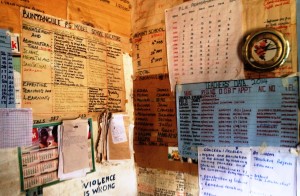 London Associates is committed to sharing and encouraging good practice.  With over 15 years of practical experience in project and programme development in UK and Internationally, our aim is to help and support charities and organisations to promote quality assurance through culturally relevant and achievable monitoring and evaluation processes.
How do we do this?
London Associates looks at the diverse needs that have to be met by all the stakeholders, it offers to build charities and organisations a bespoke delivery design of culturally relevant M&E processes that aims to recognise evidence and promote positive activity and recommendations underpinning the outcomes from a project.
London Associates recognises the need to be relevant and offers training that trains the trainers which are supporting their Charities, to plan how they will recognise achievable outcomes and evidence those outcomes.
Trainee's Quote:
"Everyday offers a learning experience.  I have been enriched and empowered by this 5 days training.  I am energised to add more value to this work of monitoring and evaluation". Turinawe Emmanuel – Uganda (Providing clean and safe drinking water)
• Bespoke Training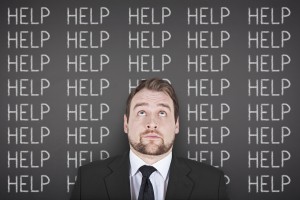 "Our aim is to support and develop appropriate and achievable processes that underpin project aims and objectives within the framework of charities and organisations".
A successful project is one where all people are positively engaging with the processes – this is achieved by everyone understanding their part in the whole. We believe that 'one size does not fit all', therefore training delivered is Bespoke, we understand the need to understand the clients vision first, then develop a training package that helps bring the vision into focus and fulfilment empowering those who are responsible for the various aspects of it.
We provide an independent insight for charities and organisations to engage with, creating a range of bespoke training to support developmental project needs.  Examples include:  How to prepare Risk Assessments, home and abroad – thinking beyond the obvious.  Cultural Diversity training and Communication, what do you think is understood v what is understood what cultural idiosyncrasies have to be considered?   Report writing, planning what evidence will be needed in advance, methods of gathering information – report writing can be a hard task if done retrospectively.
• Solution-Focused Practice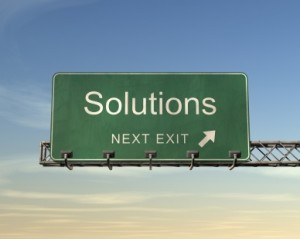 Bespoke Practitioners work with schools and professionals to support children identified as needing further support after referral to the service.
Solution-Focused Practice sees the practitioner seeking to support the child, young person or parent to move towards a solution.  This approach differs from the many approaches that focus on moving away from the problem; it focuses on the person being the expert in their own life, thus identifying what is needed to progress towards the solution.
This approach is particularly useful when the person is 'stuck' and feels that there is no way forward, it is proven highly effective in 'difficult to change' circumstances.
"…since I saw you [bespoke practitioner] last a lot has changed, I have not been in any fights [at school], I have only had 1 detention [25 last time], I am not getting bullied, I have made some new good friends, I stop and think a lot more…….. I am happier"  – child, secondary school, age 13 (previously refusing school)
Solution Focused Practice can be used in a planned series of sessions with the client, or in less structured formats. Therefore, it is highly adaptive to various settings; it can also be used in supervision and to support professionals.  With this in mind, it is an advantageous approach for professionals, families and children alike.
"Although the principle is simple, the delivery of the approach is often felt to be far from easy: "Solution-focused interviewing is not an easy process; it is one in which practitioners have to search as hard for the questions as their clients have to search for their answers."  NSPCC 2014
• MISP Nurturing Touch Programme for schools, parents & children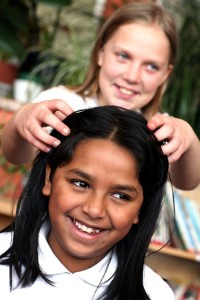 The principles of the Massage in School Programme (MISP), acknowledge the sensory and attachment needs of children and families, to support healthy development and children's wellbeing. Consultants are Highly Qualified Registered Instructors of MISP and aim to work with Schools, Parents and Children. The purpose is to support self-regulation and co-regulation through meeting sensory needs, teaching children and adults about self-esteem, permission and keeping the child 'in mind'.
MISP is developed by health and teaching professionals, to incorporate the developmental needs of a child.  It started being introduced in the UK in 2000 and then it grew globally, now reaching many countries as it is internationally recognised. MISP is:
•    For children aged 4-12 years old (new routines now being introduced for 2-3 year olds)
•    Clothed massage to encourage caring and nurturing touch
•    Given by the children to one-another
•    Given by the parents to their own child/ren
•    Massage of the head, back, arms and hands using approved routines
"We now know that nurturing touch is an important need. We believe that with nurturing touch being brought into the home and the educational arena, it can become an important step towards a resolution of the crisis that education is facing." Massage in Schools International

•    It is given and received with the child's permission
•    Helps children to understand 'good' and bad' touch
•    Improvement in emotional health
•    Suited to all children, including those with additional needs
•    Ideally 10-15 minutes daily
•    Acknowledges the intrinsic need for bonding and attachment
•    It is fun
Research has shown that:
•    Children are calmer and concentrate more
•    There is an increase in self-esteem
•    Children learn respect, which leads to social inclusion
"I wish you were coming to my school too! I am showing all my friends how to relax and to brush off the snow (a massage movement)" Child, 9 years old, UK

"After seeing my brother and dad, I tried the hand massage myself, and I now regularly do this to relax my hands in school"  Child, 15 years old, UK

"I have enjoyed how this has helped me to interact with my kids.  Although I was a bit sceptical at first, my kids have enjoyed this, they feel relaxed and my youngest son (6), who has sleeping difficulties has been settling at bedtimes."  Parent, Colchester, Essex
• JRS Just Right State Programmes for a Sensory Attachment Approach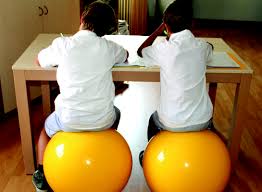 The Just Right State programmes can be offered nationally and internationally.
The Just Right State (JRS) refers to the capacity to achieve and maintain self-regulation.  The JRS programme looks at the use of sensory activities and foods, to help children learn how to self-regulate their emotional states and behaviour. The programme supports professionals and parents to provide an enriched environment to facilitate successful parent-child / professional-child engagement -with the capacity to self-regulate and co-regulate.
"The Just Right State programme is based on the principle that when sensory-based experiences are incorporated into daily life routines it enhances the capacity of the child to remain regulated when engaged in activities that are normally challenging.  This in turn allows higher level of functioning to occur, such as, social engagement and academic performance" Eadaoin Breathnach (2016).
This approach is unique in its ability to enable the parent, child and professionals to begin to make the links between sensory and emotional processing. Supporting the development of these skills and abilities in children, alongside their parents, can have a profound and positive impact on the long-term outcomes for the child, the whole family and the education setting.
During the programmes run by Bespoke Practitioners, parents and professionals will learn the development and attachment principles that are behind the taught activities.  The child's behavioural difficulties and the goals will form the profile alongside the child completing the Children's Programme. The goal of the Children's Programme is for them to become more emotionally aware of themselves and others, whilst giving them the tools to support self-regulation – achieving the Just Right State.
• Therapeutic Play and Arts
The 'Bespoke Practitioners' approach to working with children incorporates Therapeutic Play as a media to support children through communication via image and metaphor, this is an enhancement of sensory play.  This is proven successful with children that are 'hard to reach'.
Direct sessions with children in schools have been funded through PEPs, Pupil Premium, SEN Funding etc, please contact to discuss further.
Bespoke Practitioners also apply the media of using therapeutic arts to enable practitioners to support clients to gain an insight and provide an emotional landscape to see into the person's world.  These include – Art, Drama and Puppetry, Sculpture and Clay, Poetry, Sandplay, Music and Dance/Movement.
"Play and creative arts give the child the ability to learn and become absorbed in what they are doing, it is great to see a child grow in their self-worth, develop new skills and see them acknowledge their own identity!" Sarah – Managing Practitioner
Research evidences that children develop through tasting, touching, seeing, hearing, smelling, experiencing; also by watching and copying people close to them and playing.  This is how language and behaviour are developed.
These approaches provide a deeper level of assessment of need and attuned approaches to identifying support needs and developing care plans.  Child's developmental needs are acknowledged, and further direction on how to best support the child can be given.
All Practitioners are professionally qualified with further training in neuro-science, brain development and attachment theory alongside many other psychological, physiological and sociological approaches to supporting people.
Bespoke Practitioners have experience working with parents, children, Paediatricians, Health Care Professionals, Social Workers, Education Settings alongside many other agencies. Training sessions can be tailored to your organisations needs to give an insight into using creative approaches in assessments.
• The Nurtured Home – Education for Home-Schooling Families
Home-schooling is on the increase and there are many valid reasons to choose home-schooling as your family's preferred education. There are many varied reasons why you may choose home-schooling as an option.
At Bespoke Practitioners, we are highly experienced in working with children and addressing broader educational needs. We take a holistic approach to working with families and run regular sessions for home-schoolers, taking a child-focused approach to learning, through play, nurture and educational activities.
We offer Primary- Aged individual and group sessions, for children to participate in social activities and hands on learning tasks. We have family group sessions also available in outdoor learning, forest school and crafts.
Please look at the other aspects of our services to give an insight  into the holistic support available.